About Us
ISES Japan was established by Mr. Sakuratani & Dr. Jack Honer in 1968 as a non-profit organization in corporation with professors from Kobe College, Kansai University, St. Andrews University & Various Universities in the Kansai area of Japan. Professors from overseas universities including Arizona State University, Guam University and the University of British Columbia as well as former mayors from Seattle, Fairbanks, Sacramento soon joined ISES JAPAN. ISES JAPAN is represented University of Wales (UK), EVERETT COMMUNITY COLLEGE (US) and Great Barrier Reef Marathon Festival (AUS) as their Japan Office.
Our History
2016 Representative of Great Barrier Reef Marathon Festival (Australia)
2015 Representative of EVERETT COMMUNITY COLLEGE (US)
2012 Representative of The National University of Ireland, Galway (Ireland)
2011 Set up specialised summer courses in Ireland for Japanese High School students
2010 Acknowledged as specialists in promoting Ireland as a study destination - representing 15 schools
2008 Established "Kansai Ireland Association"
2005 Open European Office in Ireland
2000 Establishment of UNESCO Study Center
1999 Establishment of " Foundation Course at the Institute of Technology , Sligo (Ireland)
1998 Launch of istudy.com
1996 Opened Canadian office in Victoria
1994 Became UNITEC Japan representative
1994 Representative of The University of Wales Aberystwyth (UK)
1991 First publication of " The Study Abroad Index "
1988 Open USA office in San Francisco
1987 Change company status
1987 Representative of Rockford College (USA)
1986 Open Language Service Division
1985 Open UK office in Colchester
1983 Representative of The University of Kent (UK)
1975 Representative of General Insurance (ITALY)
1975 Representative of Commercial Union (UK)
1972 Representative of UNICEF
1968 ISES JAPAN is established
Hello and Welcome to ISES JAPAN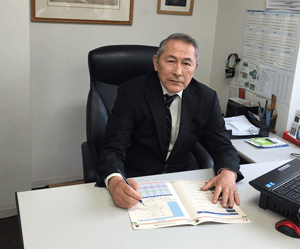 In 1987 ISES JAPAN changed status from being a non-profit organization to become a private independent company whose main activities are in the field of international education & study abroad services.
ISES JAPAN has been supporting Japanese students and adults to study overseas, to take great opportunities in their life and to make the world their stage. We arrange various programs such as Homestay, Cultural Exchange, Intensive English Study, Sports Exchange and Choral Festival.
Nowadays, the world is getting closer and closer and because of the recent development of information technology, it is very easy to connect with people around the world. And we are very passionate about giving young people opportunities to see the world with their own eyes, to feel the differences and to become someone who sees the world with a different perspective.
ISES JAPAN also welcomes students from all over the world. We are delighted to let the world know our beautiful country, people, food, culture, art and heritage that we have been carrying on a long history of ours.


Hiroshi Sakuratani
Director of ISES JAPAN